Our Team
DeAndre Coke built a team of expert professionals that are committed to providing the best client service experience. Together, they strive to develop trusted relationships with clients. The team is detail-oriented and able to identify the complex aspects of personal and business needs analysis and planning. Building and maintaining a long term reslationship with all of our clients accross the country is of paramount concern to all of our team members.
If you need to schedule an appointment, make changes to your policy or accounts, submit a claim or request any other service please contact any member of the team. They will be glad to help!
Taylor Hobson
Financial Planning Assistant
Office 757-640-1700

Taylor is currently in school for Leadership and Business and specializes in organization and office administration.
Along with supporting DeAndre's team, Taylor enjoys helping her community through local non-profits and youth mentorship. Taylor has interned at Wave City Care; a local non-profit providing education and resources to equip and empower the community. Also, Taylor is a mentor for middle school girls through her church's youth program. In her free time, Taylor enjoys traveling, going on walks with her two Australian Shepherds, Waco and Zoey, or relaxing on the beach.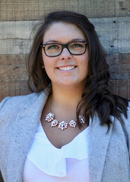 Holly Thomas
Associate Financial Representative
Office 757-640-1700
Mobile 540-247-3114

Holly has been with Northwestern Mutual since 2015. She is equipped with knowledge in both insurance and investments. Holly received her Bachelor's Degree in Finance from Old Dominion University with a concentration in Personal Financial Planning. Holly specializes in providing strategic, comprehensive advice to help successful women, physicians, business owners, and millennials meet their financial goals. She also often collaborates with fellow advisors to educate clients on wealth management strategies and solutions.
In addition to helping her and DeAndre's clients thrive, Holly strives to positively impact the local community. She is a member of the Esprit de Coeur circle, for the Children's Hospital of The King's Daughters. She is also on the events committee for tHRive, an organization that cultivates regional awareness and community development by providing a platform to empower young professionals. In her free time, Holly enjoys reading a good book on the beach. She plans to visit every major league ball park in America- GO WASHINGTON NATIONALS! Please feel free to contact Holly directly with any questions or concerns you may have!